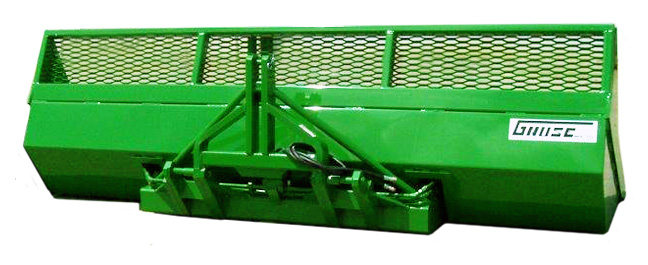 3-POINT LOADERS
Made of high tensile steel, these loaders promise long life under heavy use. The loaders are fully hydraulic with heavy duty cylinders and wire braid hose. The unique dumping design of the loader allows the H model bucket to dump to the center of an 8 foot box. The L model's design can pile snow 8 feet high.

Large Capacity and heavy duty construction are features of a rear mounted hydraulic loader. Maximum traction because of the weight on the rear tractor wheels, good visibility and speed of operation are some of the advantages of a rear end loader. Gnuse loaders are famous for snow removal. In most cases, it will out perform snow blowers 2 to 1, with less fuel cost. Also excellent for dirt, manure, ensilage, etc.
AVAILABLE CONFIG.

PHOTO'S
VIDEO'S
---

© 2016 GNUSE MFG. All Rights Reserved.