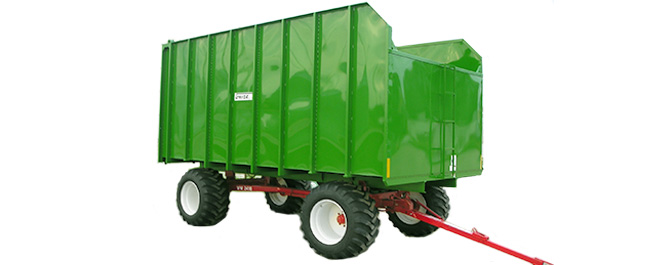 FORAGE BOXES
The GNUSE combination FORAGE BOXES and GRAIN BOXES are available in a number of different configurations and we will be happy to custom build to your specifications. Featuring all welded unibody construction, 12 guage floors, 14 guage sides, heavy structural channel frames, and 13-ton twin cylinder hoists, these grain boxes are built to last.

Standard configurations include widths of 8' to 9', lengths of 14' to 16', and heights of 6' or 7'. Optional Equipment includes 12" or 24" fold down canopy top, 8" raised endgate, tapered sides, and optional grain or corn endgates.

Also standard on all of our grain boxes is a full swingout endgate with an automatic latch. This enables you to unload without leaving the tractor.
PHOTO'S
---

© 2016 GNUSE MFG. All Rights Reserved.